2023 Food Drive
Northland Area Federal Credit Union will be collecting nonperishable food items this month to benefit local food pantries. If you would like to donate, please bring your nonperishable items to one of our branches. Thank you!
Tawas Veterans Appreciation Luncheon
Northland's Annual Veterans Appreciation Lunch was held at American Legion Post 211 in Tawas on November 10th. A complimentary lunch was served, and a gift was given to active duty and retired veterans in honor of Veterans Day. Trucking Delicious, based out of Hale, prepared an excellent meal. Northland has been proud to serve U.S. veterans since our founding in 1957 at Wurtsmith Air Force Base.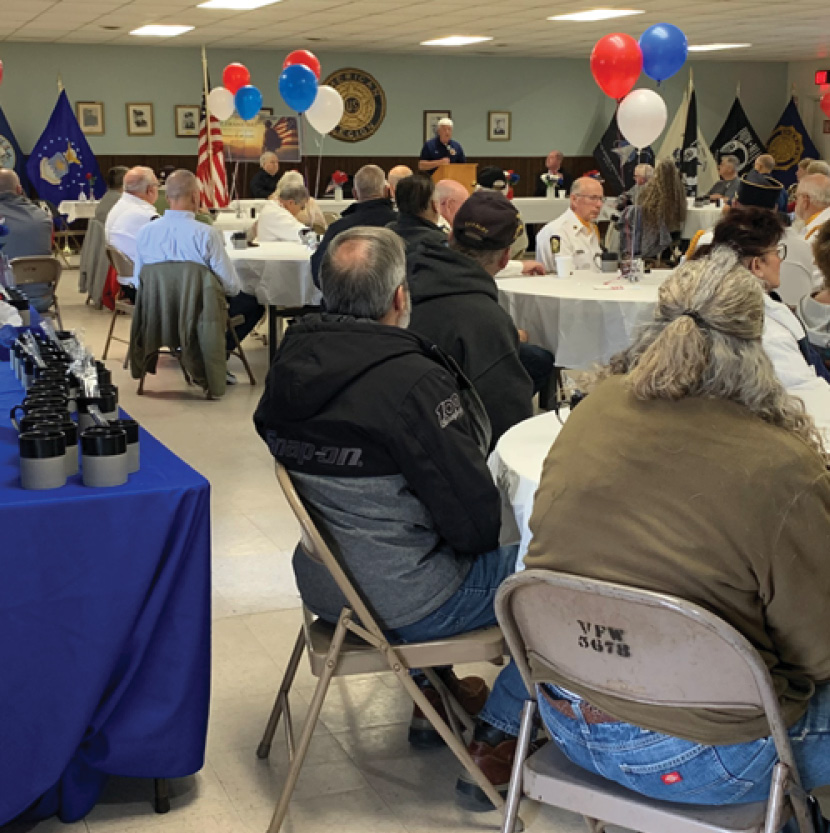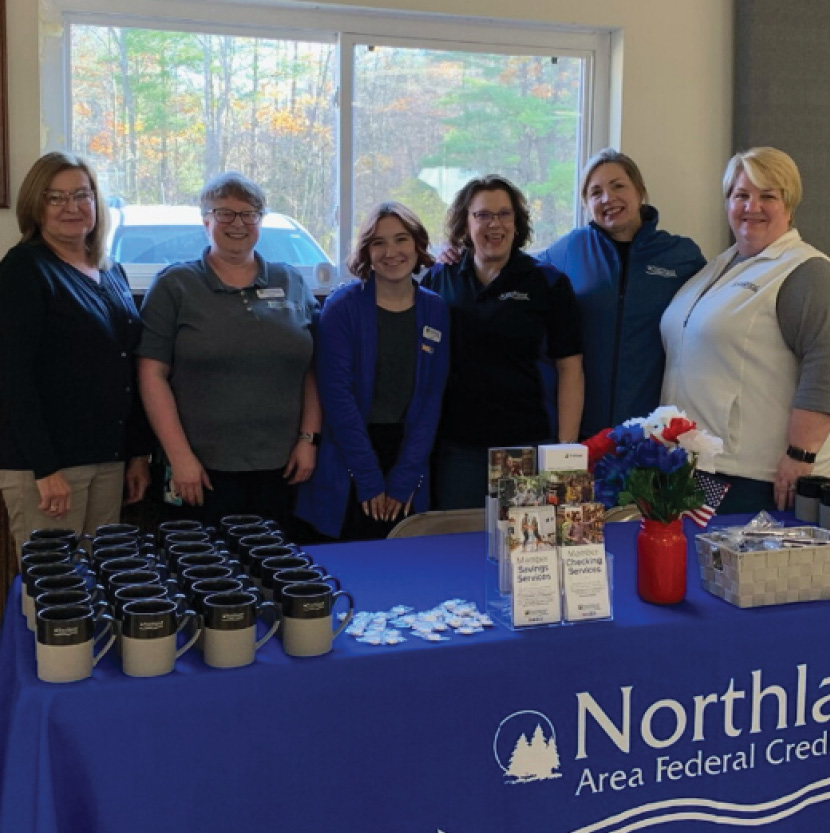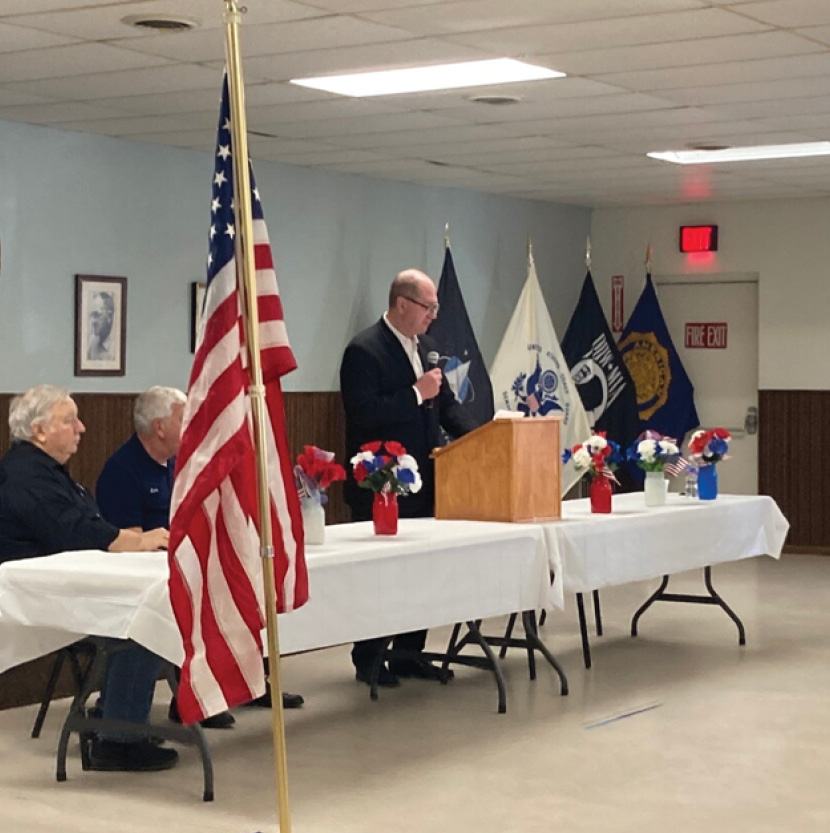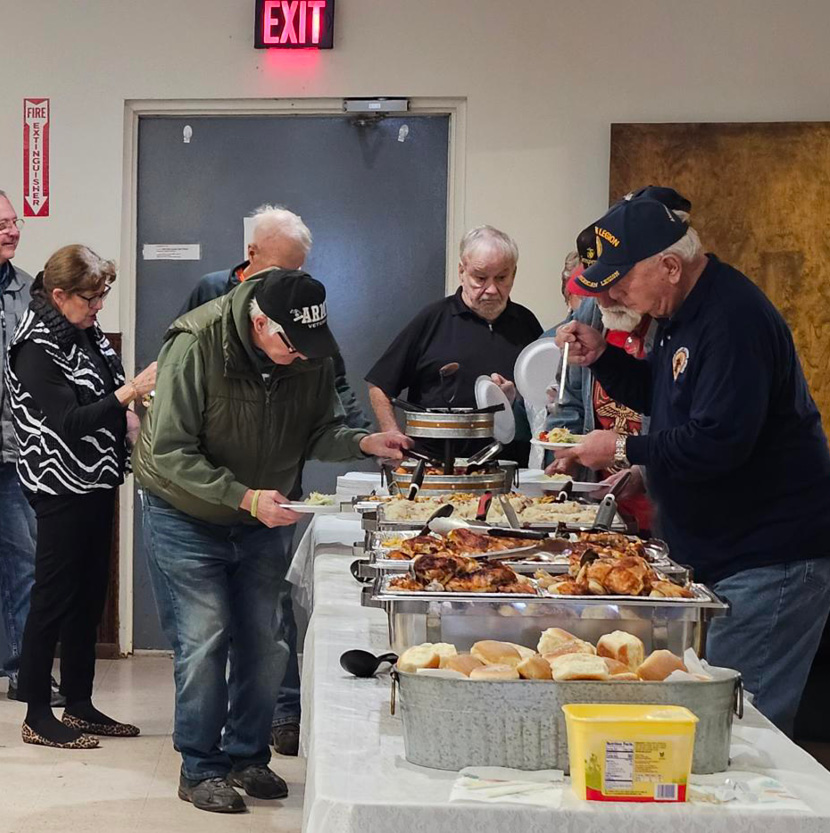 Gaylord Message of Thanks
Wendy and Jenn attended the Message of Thanks event at the VFW Post 1518 in Gaylord on November 10th. Many businesses came together to provide lunch and gifts to over 300 veterans. Free haircuts were given by Otego County Barber & Co LLC. There were giveaways, music, and more. It was a great event to celebrate those who served our great nation.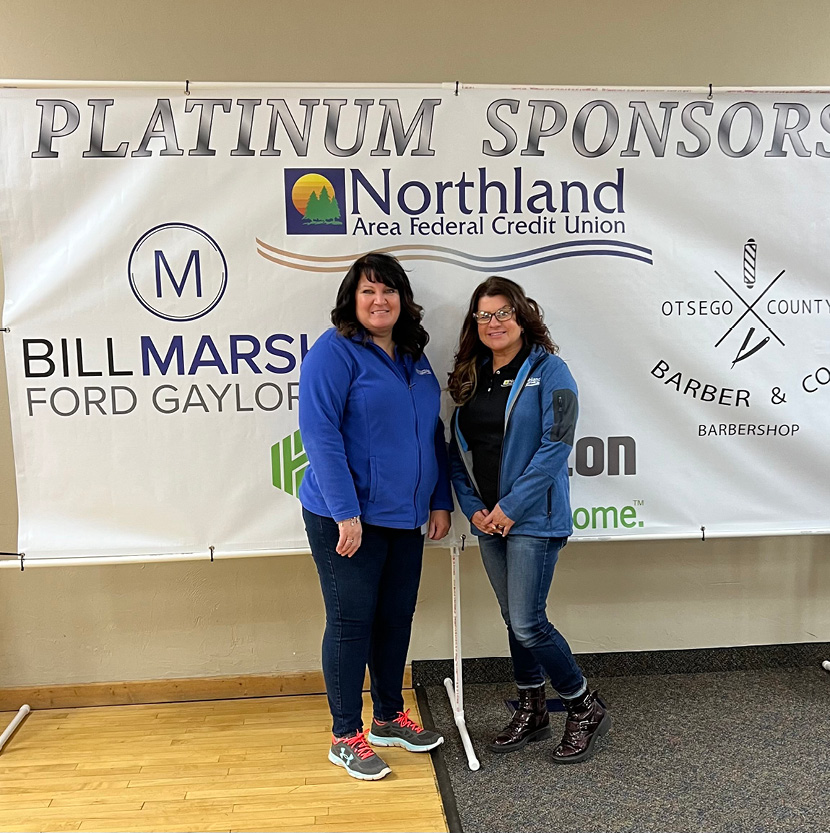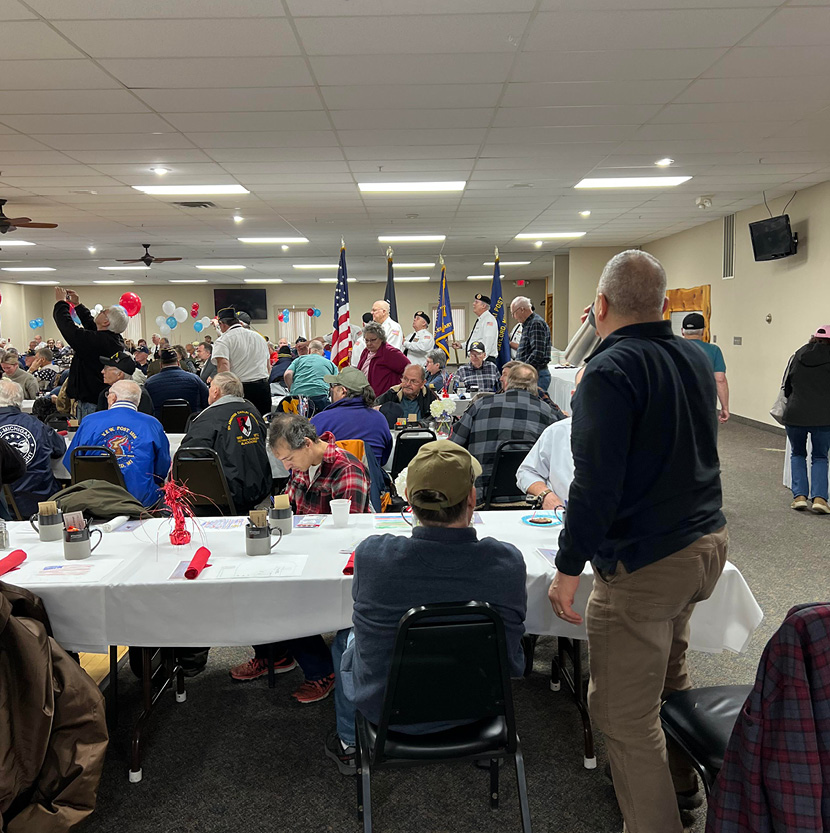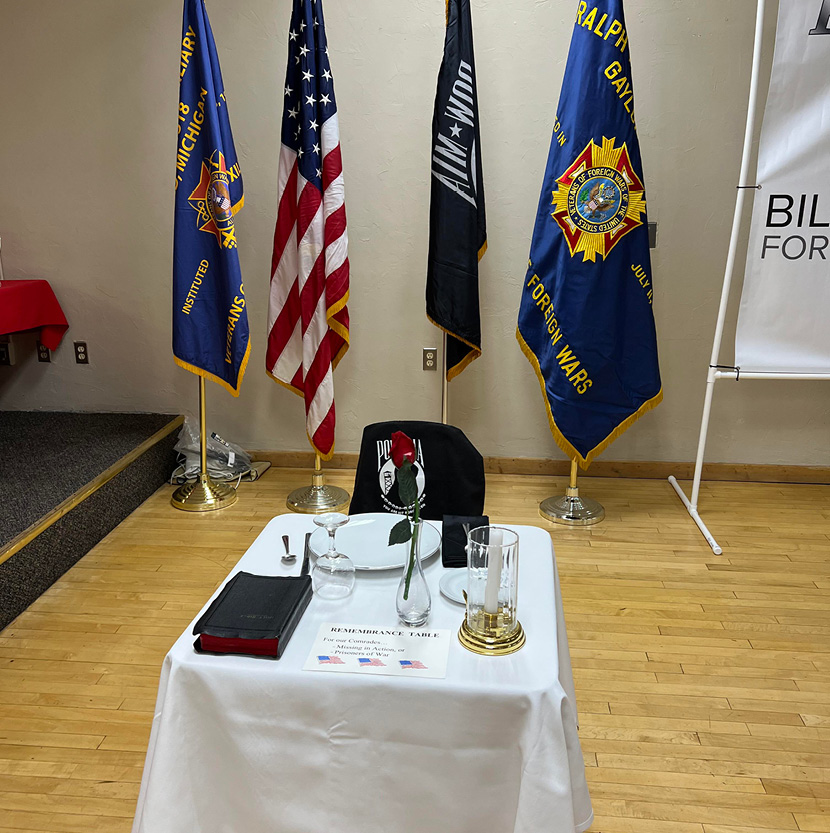 Alpena Trunk-or-Treat
The Alpena Trunk-or-Treat event was a huge success. Lexie, Maisey, Tyler, Lisa, and more volunteers gathered together to pass out candy and celebrate Halloween with community members. Over 1200 kiddos and families walked through. Halloween music rocked from our speakers, and the bubble machine is always a hit with kids. Hundreds of Northland Halloween bags were appreciated by so many who did not have adequate bags. Over 300 Northland coloring books were also handed out. Additionally, every year, Northland sponsors a porta-potty. Parents and volunteers appreciate the nearby restroom.
Alpena Homecoming Tailgate Party
Northland sponsored the Alpena High School Alumni Hall of Fame Homecoming Football Tailgate Party on Friday, October 6th, 2023. Many volunteers gathered to help serve free hotdogs, chips, drinks, and more! Sasquatch made an appearance and had fun with the students. Northland Area FCU and Meijer Came together to donate food and drinks for the highschool students and Community members were given financial information and the new Buck E. coloring books at the Northland Trailer. It was a great time to kick off the Alpena High School 2023 Homecoming Football game!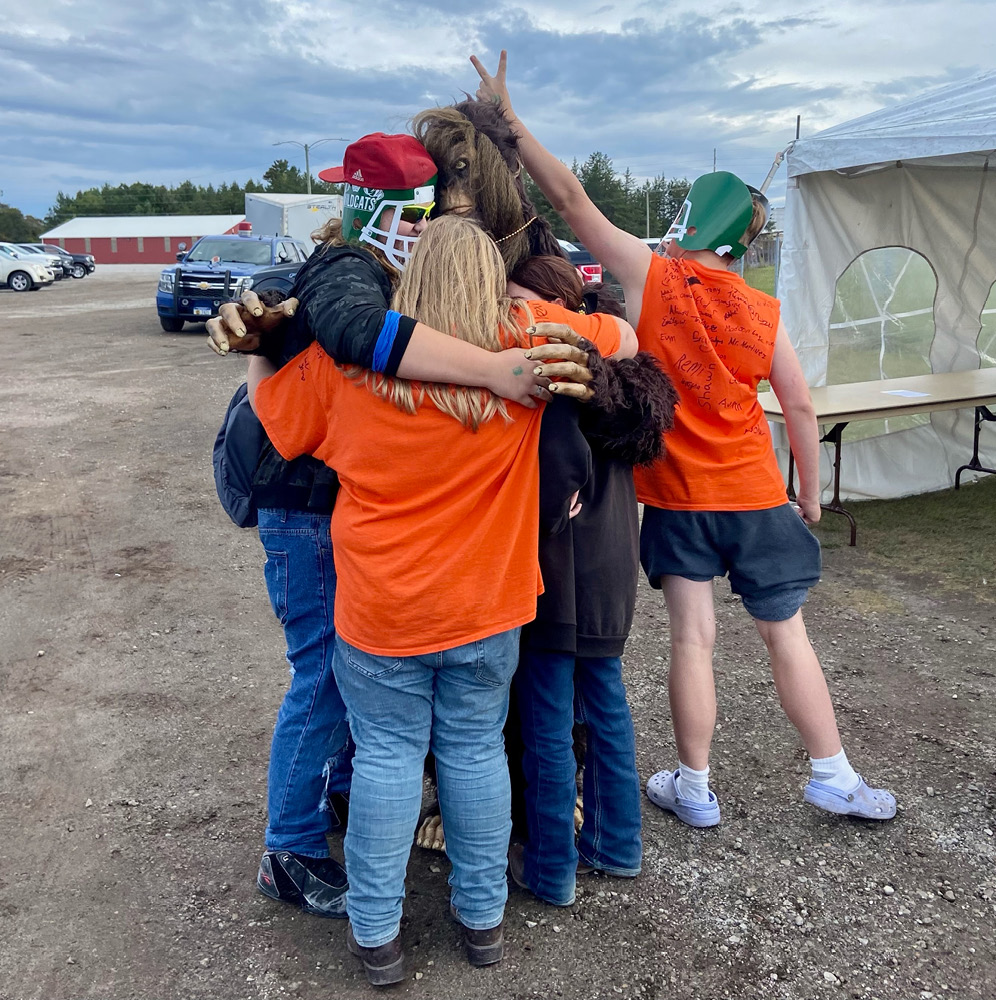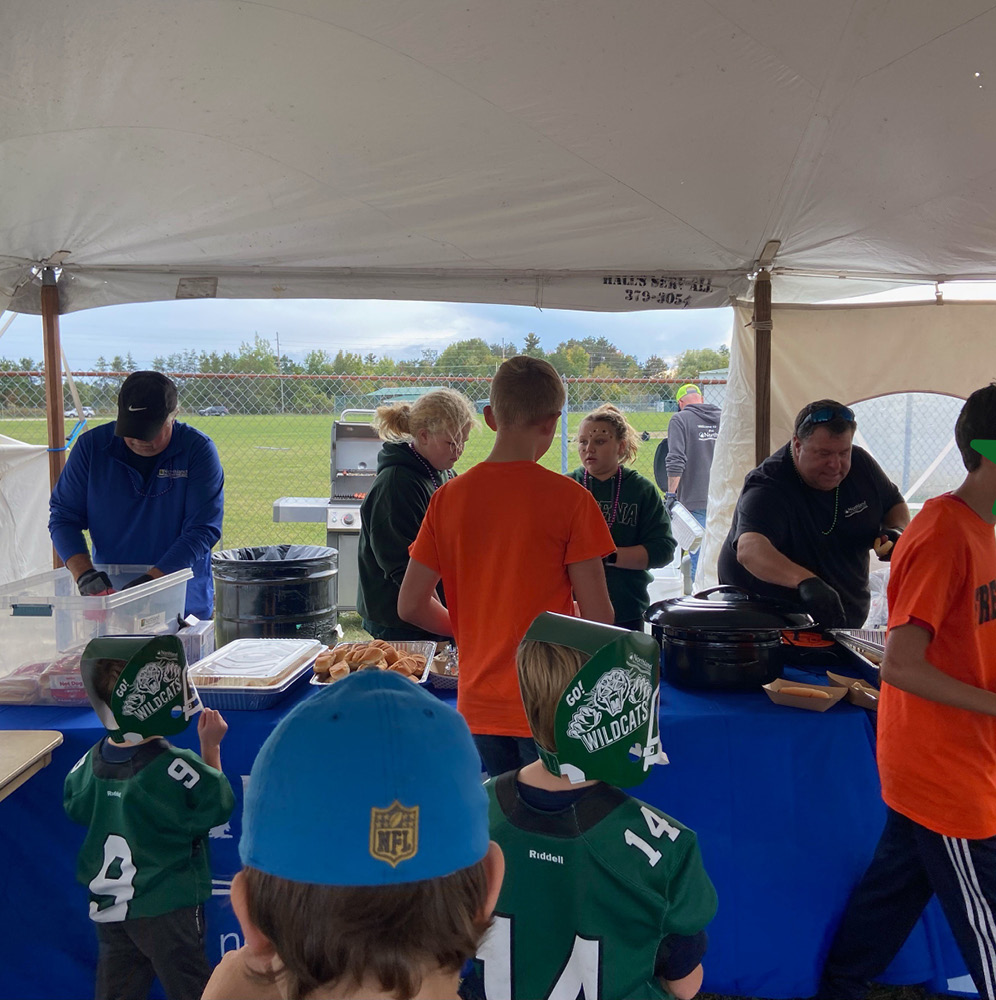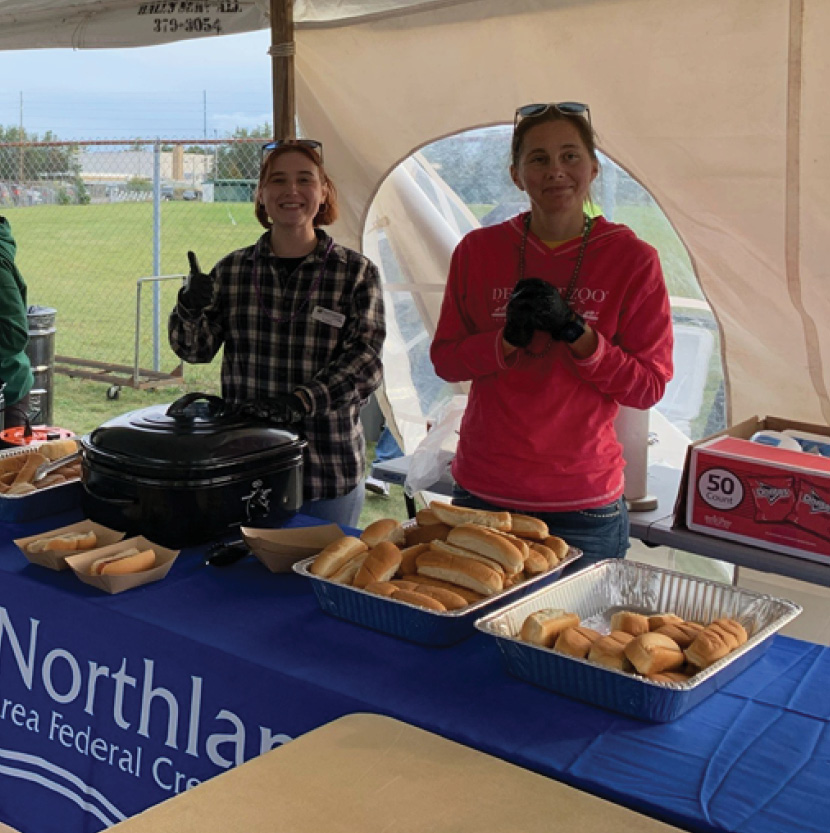 Oscoda Bigfoot Bash
Sasquatch and members of the Northland team attended the Oscoda AuSable Chamber of Commerce Bigfoot Bash on September 29th and 30th, 2023. Northland was able to educate community members on our money market rates, CD rates, and more! Community members also could win a gift basket and tak selfies with Sasquatch!
Go to main navigation